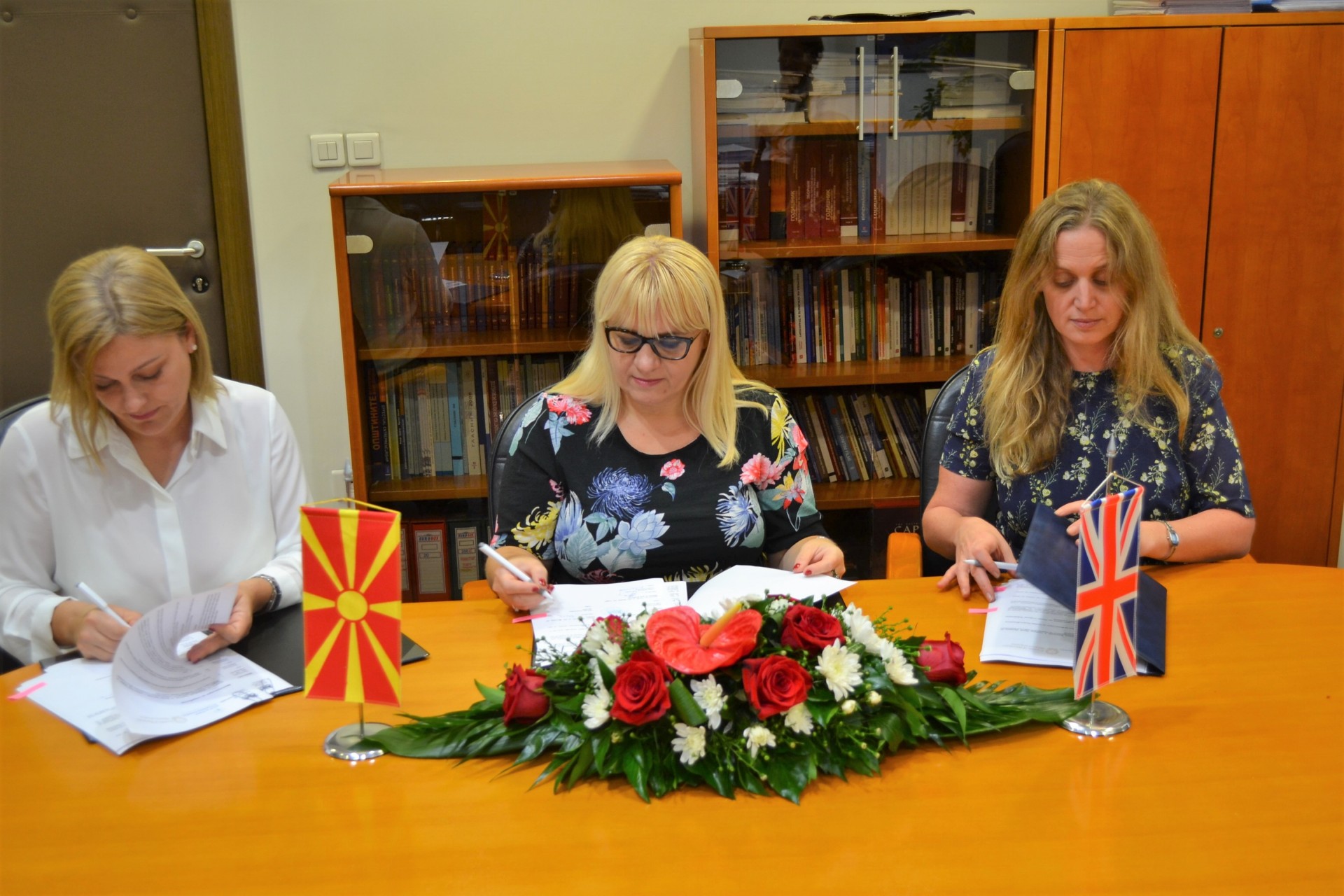 On the 7th September 2018, the British Embassy, The Ministry of Justice and CLRA signed a Memorandum of cooperation.
The Memorandum was signed by the Ambassador H.E. Rachel Galloway, the Minister of justice Renata Deskoska and the president of CLRA Lidija Stojkova Zafirovska.
The purpose of the Memorandum is providing support in the key sectors of the justice system of the country, and by that implementation of the program "Enhancing the transparency, legal certainty and efficiency of the judicial system in Macedonia". The program goal is the improve the public perception and trust in the justice system by supporting the reform process and increasing the capacity of the judiciary.
Within the program, an objective assessment of the progress of judicial reforms will be conducted by implementing the Judicial Indication Matrix. The program also works on strengthening the legal certainty in the Republic of Macedonia by unifying the court practice and supporting a consistent application of the law, as well as increasing the transparency and openness of the judiciary.
The implementation of this project is in line with the strategic goals defined in the Strategy for Judicial Reforms 2017-2022, as well within the priorities related to access to justice envisaged in the Government Program (2017-2022).
This Memorandum will come into effect upon signature by the three signatories and will be valid until 31 March 2020.