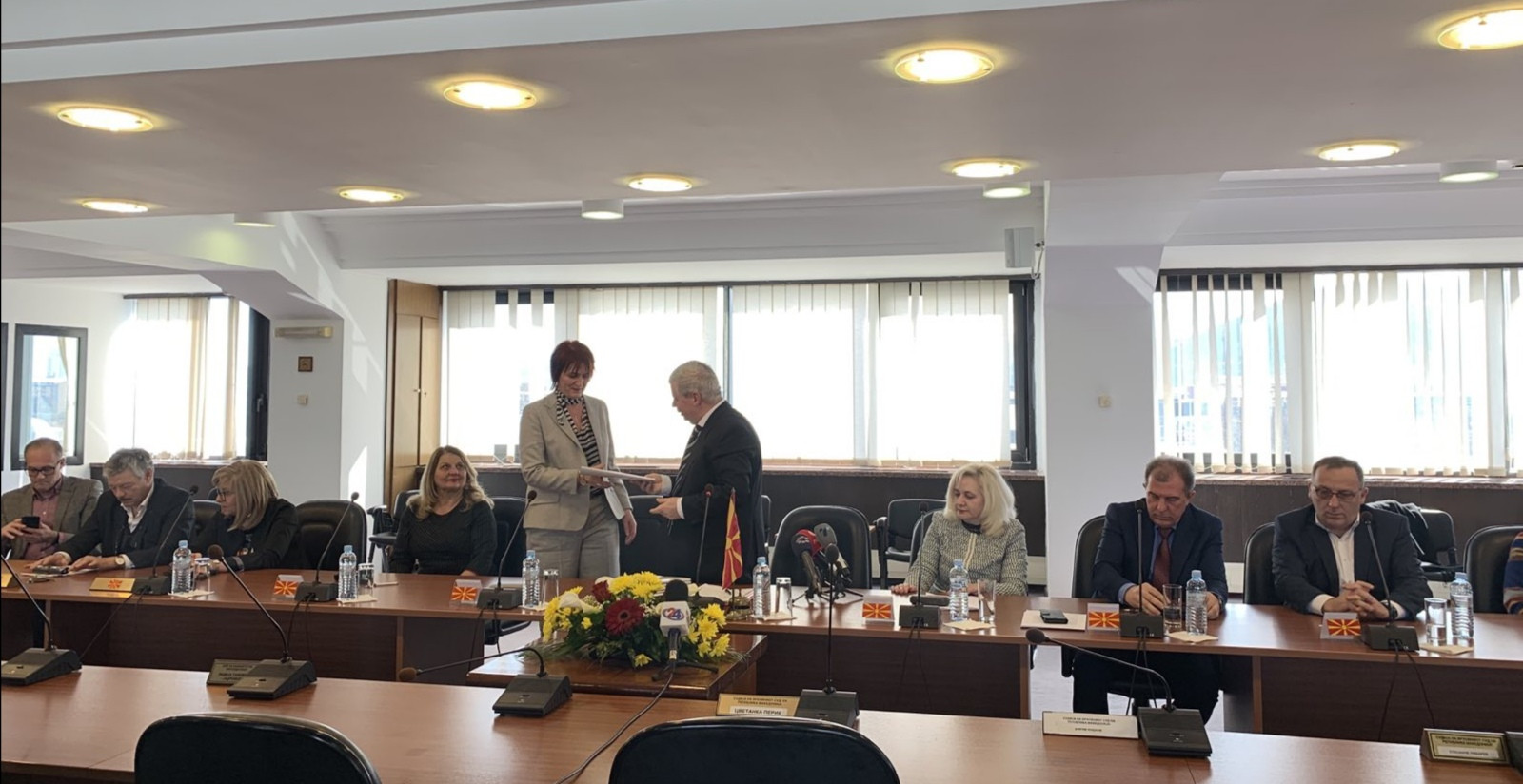 On March the 2nd a Memorandum for establishing a Coordinative body for monitoring the consistency and improving the legislation was signed at the Supreme Court of North Macedonia.
The Memorandum was signed and the Coordinative body for monitoring the consistency and improving the legislation was established by the presidents of the higher courts in North Macedonia. The Memorandum was signed by the Acting President of the Supreme Court of Republic of North Macedonia justice Faik Arslani, the President of the Higher administrative court judge Ismeta Amet, the Acting President of Appellate court Bitola judge Liljana Chochkovska, President of the Appellate court Gositvar judge Shefajet Hajdari and the President of Appellate court Stip judge Nake Georgiev.
The main purpose for establishing the Coordinative body is to state the problematic and inapplicable legal provisions and to offer solutions for overcoming them through the already established court practice by the higher courts that is already established.
The main responsibilities of the Coordinative body are to establish and maintain regular communication between the higher courts which will result with identifying problems regarding applicability and inequality of certain legal provisions, preparation and proposal of normative solutions to problems with inapplicable legal norms through the established court practice of the higher courts as well as monitoring the consistency of legal decisions.
The establishment of the Coordination body is part of the activities of the Center for Legal Research and Analysis within the project "Improving the transparency, legal security and efficiency of the judiciary in North Macedonia" funded by the British Embassy Skopje.