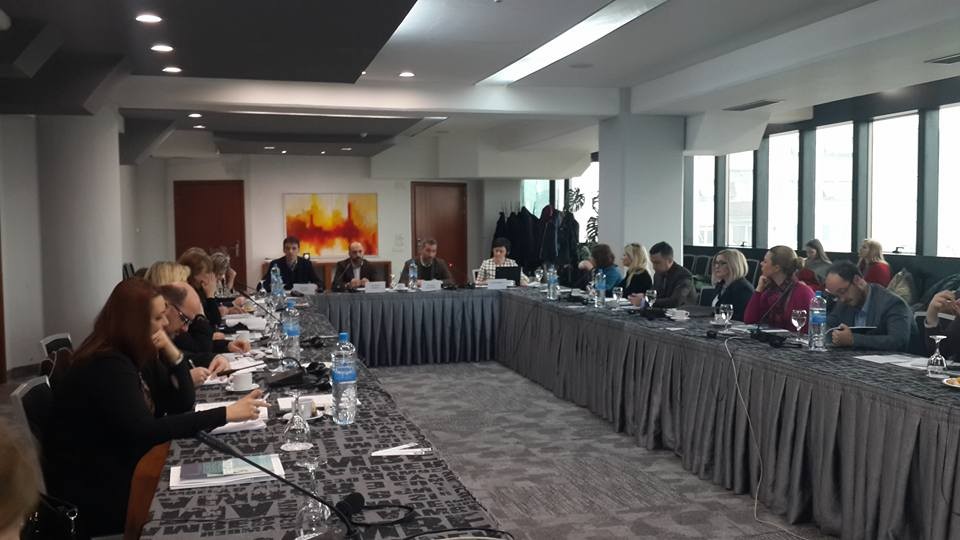 On January 28, 2016 (Thursday) at the Arka Hotel in Skopje the first round table with representatives of the judiciary on the topic: "Developing tools for measuring the reforms in the judiciary" was held.
The round table was attended by representatives from the Ministry of Justice, the courts in Macedonia as well as representatives of the professional associations in the field of judiciary. The round table was the first of the three planned round tables to be held by the end of March 2016, on which representatives of various institutions and organizations dealing with this issue will be invited. Furthermore, in addition to the round tables as a tool for greater inclusion of all actors in the justice sector, the Center for Legal Research and Analysis will launch a web forum during the month of February this year, for proposals and discussions for the indicators and methodology for measuring the reforms in the judiciary.
The standards and methodology in measurement of the judicial reforms were presented by Reda Molien, director of National Court Administration of Lithuania. She is a part of the team of international experts who drafted the comparative analysis.
The development of judicial reforms in the Republic of Macedonia, the measurement and the evaluation of the results were presented by Ivan Shterjovski, a national legal expert and one of the founders of the Centre for Legals Research and Analysis.