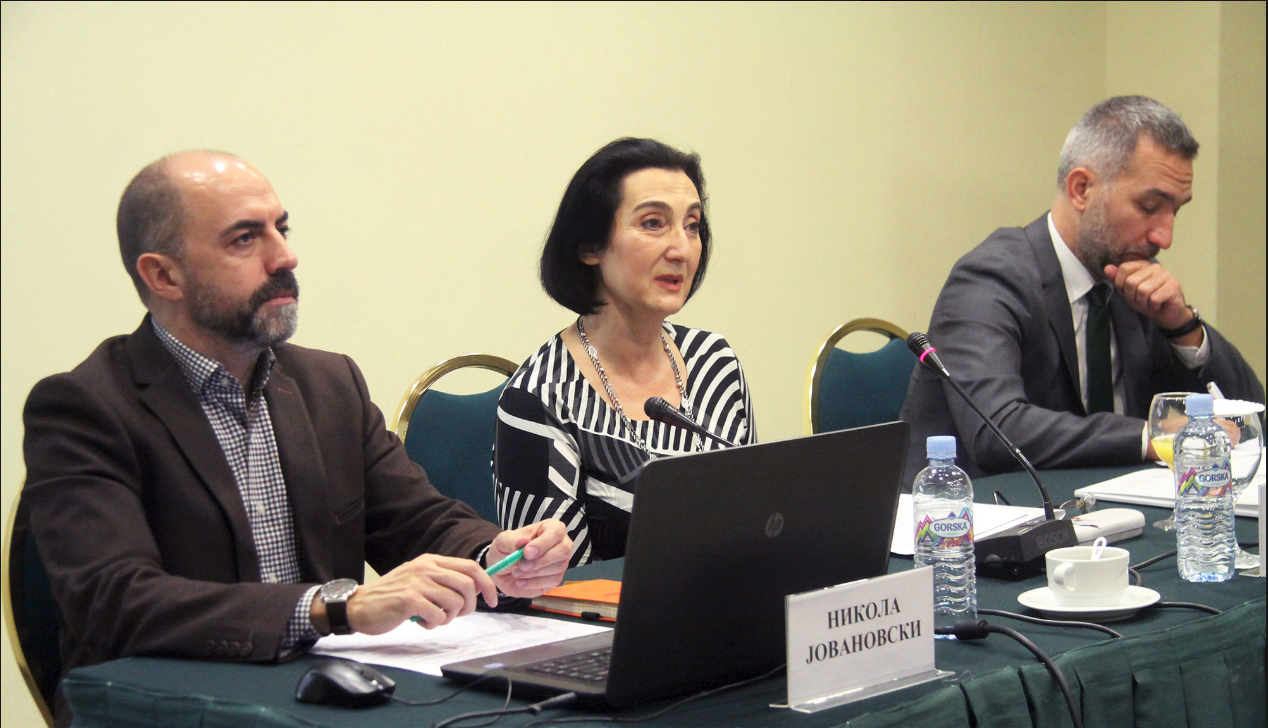 The Center for Legal Research and Analysis, supported by the British Embassy Skopje has promoted the new legal web platform justiceobservers.org.
Nikola Jovanovski, Programe manager at CLRA opened the event and stated that this web site is imagined to provide a space where international and national legal experts will review the positive and negative aspects of the national court practice.
Zarko Hadzi- Zafirov, Senior programme manager at CLRA pointed that this platform is part of the new European trend of bringing the higher courts' positions closer to the citizens, thus making them more understandable and present the structure of the analyses pending publication of the judgments before the public.
PhD prof. Natasha Gaber Damjanovska, the Director at the Academy for Judges and Public Prosecutors also addressed the public. She expressed her pleasure regarding the creation of the web platform and stated that according to her, one of the most important things that are emerging from the platform is the possibility of opening a debate among the expert public.
Additionally, Judge Gaber Damjanovska added that with the analysis, this platform will emphasize the importance of the construction of court judgments, and will not focus only on the outcome of the subject.
The web platform justiceobservers.org is part of the programme "Enhancing the transparency, legal certainty and efficiency of the judiciary in Macedonia" which Center for Legal Research and Analysis is implementing, and it is funded by the British Embassy in Skopje.