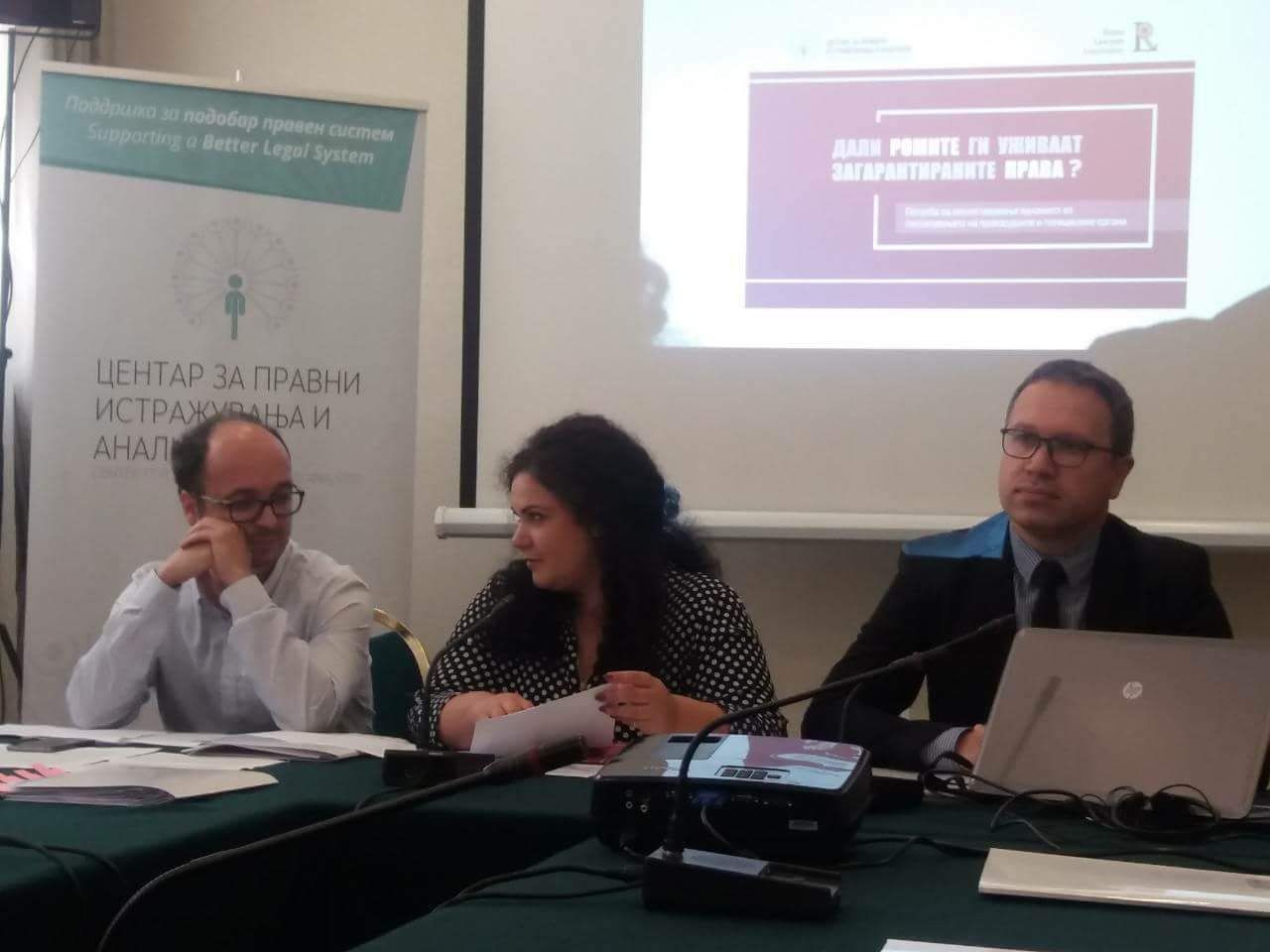 The Center for Legal Research and Analysis and the Association of Roma Lawyers promoted the document for public policies: Do Roma enjoy the guaranteed rights?- Need to Establish Equality in Proceedings of Law Enforcement Authorities.
The document was prepared by researchers Elena Georgievska and Vera Martinovska and emerged within the framework of the project "Equality in Judiciary, Security in Life", which aims to promote equal and fair treatment of the Roma population by administrators of justice, treating discrimination and anti-Gypsyism by promoting equality in the Macedonian society. The project is implemented by the Center for Legal Research and Analysis in cooperation with the Association of Roma Lawyers from Skopje.
This policy paper analyses state-of-affairs concerning Roma rights in pretrial and trial proceedings and identifies key problems in access to justice for Roma in the Republic of Macedonia. Findings on inequality and discrimination of Roma indicated in various reports define their position as exceptionally worrying and indicate the fact that Roma are on the margins of the society. Even though political representation of Roma in the Parliament, within the executive branch of government and at the level of local governments creates an alleged image of Roma enjoying their political rights, Macedonian society is insufficiently inclusive, tolerant and equitable when it comes to exercise of fundamental human rights by Roma.