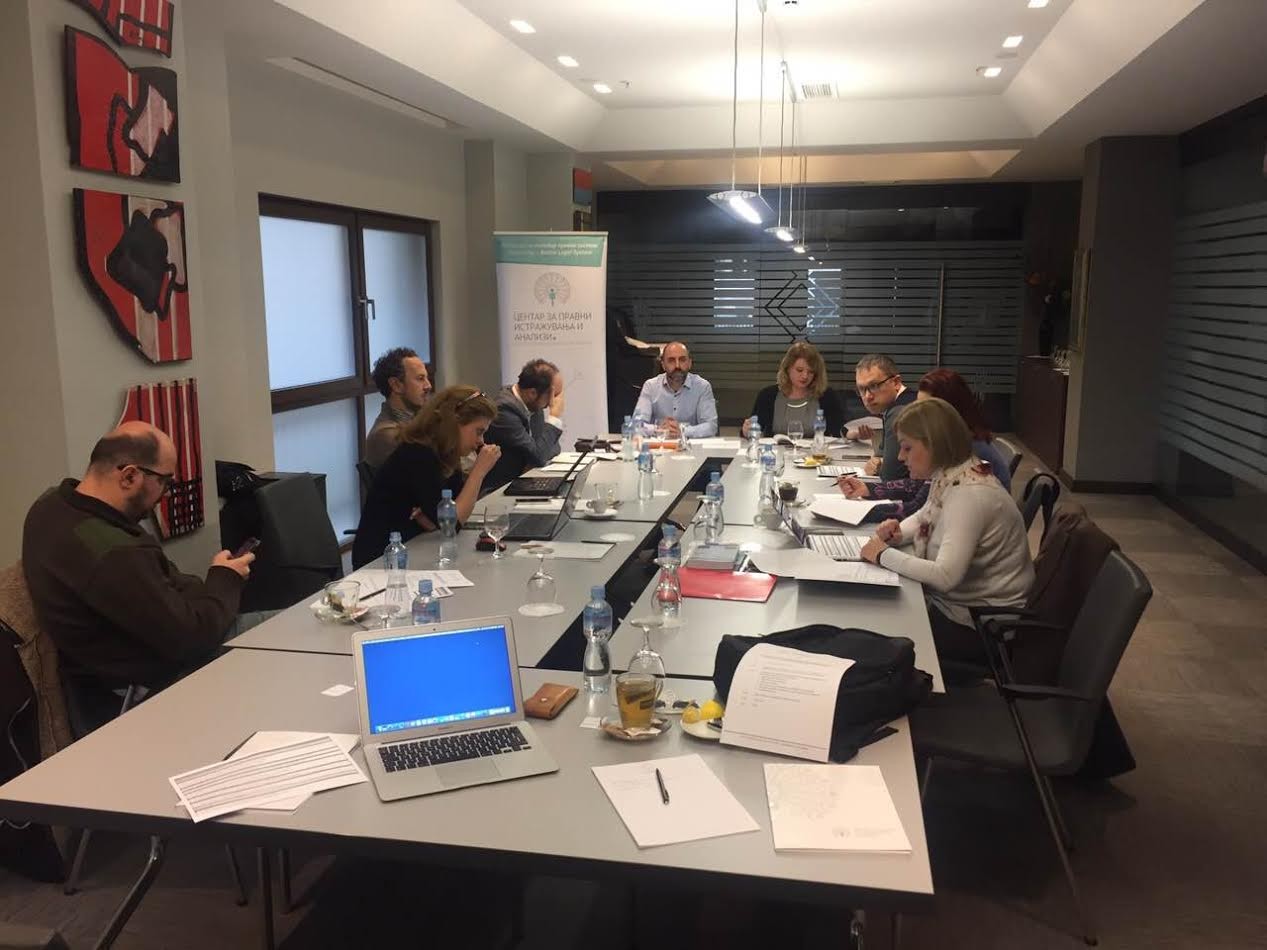 The second official meeting of the working group on the Judicial indicator matrix was held.
Within the component, Establishment and Implementation of the Judicial indicator Matrix, as part of the program '' Improving the quality of Justice in Macedonia'' at the Hotel Solun was held the second official meeting of the working group, who are working on the development of a methodology for implementation of the Judicial indicator matrix.
The working group is composed of 1 International and 6 National Experts.
At the working meeting, the first draft version of the matrix prepared by the legal part of the team was presented.
At the meeting the next steps and activities of the working group were discussed, which include quality formulation of the indicators, the methodology for measuring and data collection, structuring a representative sample, and selection of indicators according to the target groups that will be covered by the matrix.
Nikola Prokopenko and Slavica Zerajikj, who were appointed by the Minister of Justice of the Republic of Macedonia as representatives of the Ministry of Justice, attended the meeting as external experts.
The program is funded by the British Embassy Skopje.