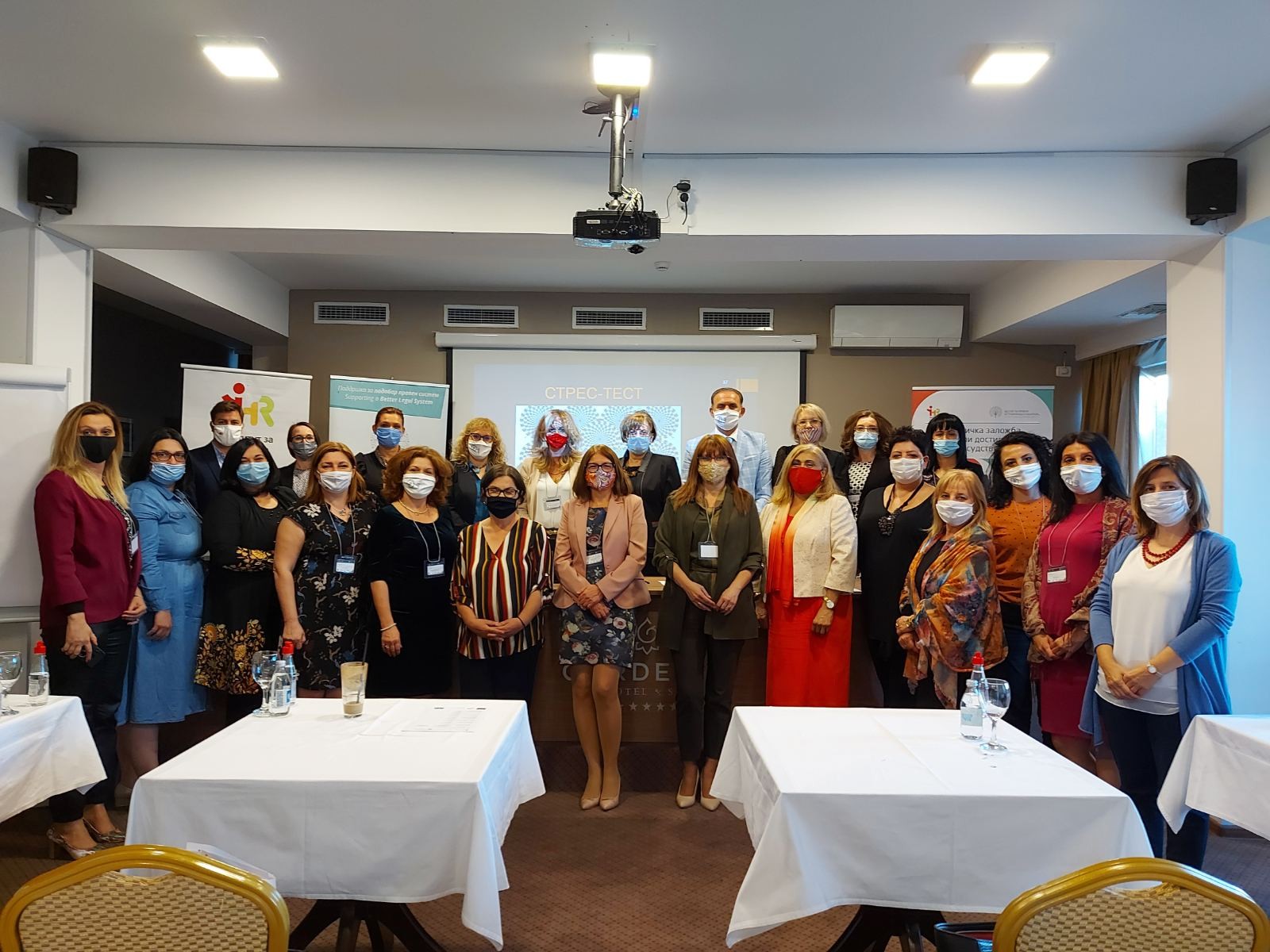 On 1st and 2nd of October the fourth workshop on effectiveness, accountability and transparency in the judiciary was held for the Skopje Appellate area
Аs part of the project ,,Joint involvement for better performance of the judiciary" in hotel Gardenia in Veles, where a fifth workshop of this kind will be held in near time for the second half for the rest of the judges and judicial administration of the Skopje appelate area. At this fourth workshop there were representatives from the Basic Courts from Veles, Gevgelija, Kavadarci, Kumanovo and Kriva Palanka
Having in mind the gravity of the situation with the COVID-19 virus, the protocols and protection measures were met in entirety.
The topics on which the experts shared their experience and knowledge in their substance had focus on transparency, accountability and effectiveness of the work of the judges and the judicial administration according the national and international legal norms, discipline v. ethics responsibility of the judges, the work of the AKMIS system of the judiciary and the aspect of inter-operability and effective communication in the judiciary.
The key-speakers of the seminar were the director of the AJPP Mrs. Natasha Gaber – Damjanovska, Mrs. Gordana Lazetic PhD professor at the Faculty of Law ,,Iustinuanus Primus" – Skopje, Mrs. Lidija Tanevska – Jadrovska – Chief of the Cabinet of the President of the Supreme Court of RNM and a representative from the Association of judicial administration and Judge Lazar Nanev from the Basic Court of Kavadarci.
This workshop has been held as part of the project ,,Joint involvement for better performance of the judiciary" which is implemented by the Institute of Human Rights (IHR) and the Center for Legal Research and Analysis (CLRA) together with the Association of Judges and the Association of judicial administration.
The core of this project represents the strengthening of the impact of the civil society and the professional associations in implementation of effective justice sector reforms trough cooperation in the process of evaluation of the performance of the judiciary.
The project is financed by the EU and CFCD of the Ministry for Finance and co-financed by the British Embassy in Skopje.